The musicians of the Helena Symphony Orchestra live throughout MT, WY, ID, and WA – and now we have musicians commuting from UT and CA to be part of this regional professional orchestra noted as "one of the most exciting in the country" according to Symphony magazine.
Very competitive auditions this past month brought several musicians from around the region and country – from Seattle, WA, Sherman Oaks, CA, Ogden, UT and even someone from The Netherlands who recently moved MT.  Please welcome the following new players who earned a Non-Tenure position and are all in line to receive a Tenure position: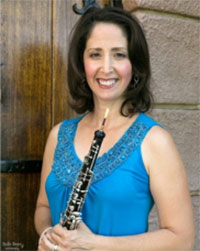 Julie Calvo Bowman, Oboe has been a member of the Bakersfield Symphony, Antelope Valley Symphony, Santa Clarita Symphony, Santa Clarita Theatre Orchestra, and several other ensembles.  Julie studied with the Associate Principal Oboe of the Los Angeles Philharmonic among other leading oboists in the country in addition to her undergraduate studies at California State University Northridge.  She regularly performs English Horn and Oboe, including as a soloist at the Texas Music Festival and Rome Festival Orchestra in Italy.  She will be commuting to Helena from her home in Sherman Oaks, CA and has family in Montana.  Julie completes the roster with the three other oboists in the section of the HSO, and we look forward to her oboe and English horn playing.  Welcome, Julie!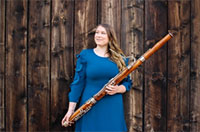 Rachel Parker, Bassoon has been living in Amsterdam in The Netherlands for the past several years having finished her Master's degree in orchestral bassoon performance at the Conservatorium van Amsterdam.  She earned her undergraduate degree at the well-respected Jacobs School of Music at Indiana University and also studied at the New England Conservatory.  In addition to studies at Interlochen Arts Academy, Rachel has toured with the Pan European Philharmonic of Warsaw, Aspen Philharmonic & Opera Orchestra, Richmond Symphony, the acclaimed Boston Philharmonic Youth Orchestra, along with several chamber ensembles in Europe.  Rachel also plays the contrabassoon and completes the three member HSO bassoon section as she relocates to Montana.  Rachel competed against two other qualified bassoons (three bassoons auditioning!), and she earned her position in the HSO for sure!  The HSO Bassoon section is very excited to have Rachel with us.  (Photo Credit: Mei Stone)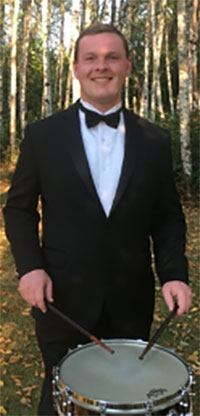 Ryan Fox, Percussion resides in Monroe, Washington outside of Seattle and has performed with the Northwest Symphony Orchestra (where he serves as principal timpani), Seattle Festival Orchestra, Mid-Columbia Symphony, Pacific Northwest Ballet Orchestra, Pacifica Chamber Orchestra, and performs in big bands, jazz ensembles, and musical theatre orchestras.  Ryan earned his graduate degree at the San Francisco Conservatory and his undergraduate degree in music at Central Washington University.  Ryan is an avid mallet player as well as percussion battery and timpani.  Ryan joins the percussion section of the HSO and will commute from WA.  With the recent retirement of long-time HSO Percussionist Lauree Wenger, Ryan's audition is wonderful addition.  We look forward to Ryan's mallet playing especially.  Welcome, Ryan!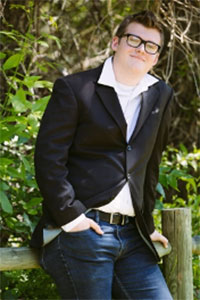 Zachary Boles, Cello is a Helena resident and current student of Peter Landeen.  He has performed with the String Orchestra of the Rockies, Red Lodge Music Festival, and Montana All-State Orchestra.  Zachary is one of the rare students that successfully complete the HSO blind audition process.  The audition committee was very impressed with the Zach's playing and even more impressed once they learned Zach is still a student.  Congratulations, Zach, and welcome to the HSO!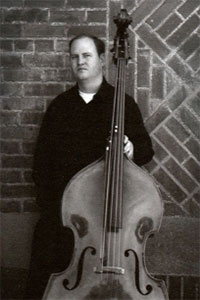 Ryan Bell, Bass has been performing in orchestras for over two decades and recently has performed with the Boise Philharmonic Orchestra, Ogden Chamber Orchestra, and the NEXT Ensemble.  He recently performed as a soloist with the Utah Philharmonic, and studied at Snow College and Weber State University.  HSO Principal Bass Trebor Riddle, Maestro Scott, and the entire committee were thrilled with Ryan's audition, and look forward to his impact in the HSO.  Ryan currently resides in Ogden, Utah and will be commuting to Helena for the HSO.  Welcome, Ryan!