Saturday, 13 November 2021
7:30 p.m. MDT
St. Paul's United Methodist Church
Watch live on YouTube.
Saturday, 13 November 2021
Acclaimed Russian Pianist Anna Kislitsyna brings Haydn's graceful and intimate Piano Concerto to life, and the HSO performs a comedic overture by opera composer Domenico Cimarosa along with Mozart's first symphonic masterpiece – his sparkling Symphony No. 29 – all by candlelight.
HELENA SYMPHONY ORCHESTRA & CHORALE
This concert is sponsored in part by generous support from:
Currently in his nineteenth season as Music Director of the Helena Symphony Orchestra & Chorale, Maestro Allan R. Scott is recognized as one of the most dynamic figures in symphonic music and opera today. He is widely noted for his outstanding musicianship, versatility, and ability to elicit top-notch performances from musicians. SYMPHONY Magazine praised Maestro Scott for his "large orchestra view," noting that "under Scott's leadership the quality of the orchestra's playing has skyrocketed."
Pianist and harpsichordist Anna Kislitsyna made her solo debut at age 10 with the Omsk Symphony Orchestra in Russia. She hails from a long and noble tradition of music making in Russia with both of her parents and her brother being professional musicians. From 2002 to 2012, she served as the soloist in residence of the Omsk Symphony where she performed multiple piano concerti and chamber music recitals. Other accomplishments include prizes in the Lautard-Chevtchenko Competition in France, International Chamber Music Competition in Finland, Los Angeles International Liszt Competition, IV Chopin International Piano Competition in Connecticut, and the All Russia Piano Competition among others. Ms. Kislitsyna has appeared in such concert halls as Carnegie Hall in New York, Kimmel Center in Philadelphia, Rachmaninov Hall of Moscow Conservatory, Alfred Cortot Hall of Paris Conservatory, Novosibirsk Philharmonic Hall, and numerous concert stages in Russia, Finland, Italy, France, Ukraine, and the United States. As a chamber musician, she performs with Trio Casals with which she is currently recording her second CD on the Parma Label with a premier set for Weill Recital Hall at Carnegie Hall in spring 2018. She has also performed many recitals with various principal chairs of the Philadelphia Orchestra. Ms. Kislitsyna completed her DMA at Temple University with her dissertation on Alfred Schnittke's Concerto for piano and strings. She is from the studio of Dr. Charles Abramovic on Piano and Dr. Joyce Lindorff on Harpsichord. Prior to her studies at Temple, Anna completed her coursework for a DMA at the Novosibirsk Conservatory in Russia with a dissertation on Olivier Messiaen's "Vingt regards sur l'Enfant-Jésus," she also earned a Master's Degree and Bachelor's Degree with her primary teachers being Larisa Smeshko and Mary Lebenzon. Additionally, she holds a Master's Degree from West Chester University where she studied with Dr. Igor Resnianski.
Due to the recent increase in COVID-19 cases and new variants emerging in Lewis and Clark County and the United States, the Helena Symphony will take necessary precautions to keep our musicians, staff, and audience protected. The Helena Symphony will continue to follow CDC guidelines throughout Season 67 and monitor the daily transmission rates within our county. When the transmission rate is high or substantial, audience members will be required to wear a mask while in the concert hall. On concert nights when the transmission is moderate or low, individuals will be encouraged to wear a mask, but are not required to do so.
Each member of the Helena Symphony Orchestra & Chorale will be tested prior to rehearsals and prior to each concert. This will ensure each musician present on stage is negative for COVID-19. The Helena Symphony will continue to work closely with the county health department and the city of Helena throughout the Season to ensure the safety of our musicians, staff, and audience. If you have questions about how the Helena Symphony will be adapting to the evolving COVID-19 situation this Season, please call our office at 406.442.1860.
About the Program – By Allan R. Scott ©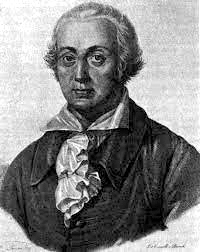 George Washington begins second term as 1st U.S. President
Height of French Revolution & "Reign of Terror"
France's King Louis XVI is executed
France declares war on Great Britain and Netherlands
France becomes first country to use metric system
U.S. passes Fugitive Slave Act, requiring return of escaped slaves
George Washington lays the cornerstone to U.S. Capitol building
Yellow Fever Epidemic in the U.S., killing 5,000 people
Eli Whitney applies for patent for his cotton gin
Founding Father John Hancock dies
First public zoo opens in Paris
Born: Aversa, Italy, 17 December 1749
Died: Venice, Italy, 11 January 1801
I Traci Amanti: Overture
The Overture to I Traci Amanti is scored for two oboes, bassoon, two horns, and divided strings.
Duration: 5 minutes
"Full of sunshine" is how the music of Domenico Cimarosa was once described. Known for his operas (mostly comedies), Cimarosa was the most popular opera composer in all of Europe in the late 18th century and remained the most famous Italian opera composer until Rossini came on the scene.  Principally based in Naples for most of his life, Cimarosa was the son of a stonemason who fell from a scaffold when Domenico was seven years old. Cimarosa's mother secured employment with the Church of San Severo where the monks and clergy gave Cimarosa a superb education. He progressed in music so well that he was admitted to a conservatory at age 12. He was a capable violinist, singer, and keyboardist, but his focus was on composing. By his early 20s, Cimarosa began a successful career as an opera composer. For nearly two decades, he received commissions from theaters throughout Italy, and eventually accepted an invitation from Russian Empress Catherine II to work in St. Petersburg. Not fond of the Russian winters, Cimarosa left St. Petersburg after four years for Warsaw and eventually arrived in Vienna where Emperor Leopold II appointed him court composer. There Cimarosa composed his most popular opera, Il matrimonio segreto in 1792 (which is similar in concept and humor to Mozart's Marriage of Figaro). His fame grew even more, and before his death many of his 60 operatic comedies and 20 dramas were performed in Berlin, Hamburg, London, Prague, Copenhagen, and throughout Italy.  Having returned to Naples in 1799, Cimarosa supported the losing side during a French Revolution struggle to overthrow the monarchy in Naples. He was imprisoned with other political friends, and narrowly escaped the death penalty and was forced into exile in Venice. Two years later, it was rumored that he was poisoned to death, but an investigation at the time showed Cimarosa died from illness, most likely stomach cancer.  Cimarosa's music was so adored by the public because, as Haydn's music, it exudes a certain charm, elegance, lightness, and freshness. Unlike Haydn, however, Cimarosa maintained a certain safety in his compositions. The orchestra was conventional (usually strings, oboes, bassoon, and horns) until later in his career, and the orchestral writing was designed to basically support the singers.  While rarely performed today, Cimarosa's operas are still relevantly witty and fun. His overtures set the mood very well for his comedies, and the overture to I Traci Amanti is a perfect example of Cimarosa's accessible style and light-heartedness. I Traci Amanti, meaning "The Thracian Lovers," is like his other comedies – complete with mistaken identities, disguises, supposed poisonings, lovers quarreling only to return to pledging themselves to each by the end of the opera. The comical story, exotic costumes, and Cimarosa's music of I Traci Amanti made for an instant success. After the premiere performance in Naples, it was performed in Madrid, London, Dresden, Venice, Vienna, Paris, Florence, and Milan within the first few years of its premiere in 1793.  By the time of his death at age 51, Cimarosa was an icon in the theater. French artist Eugène Delacroix said he preferred Cimarosa's music over Mozart's, saying Cimarosa's operas are "perfect, and no other musician has the symmetry, expressiveness, and sense of the appropriate, gaiety, tenderness, and above all incomparable elegance."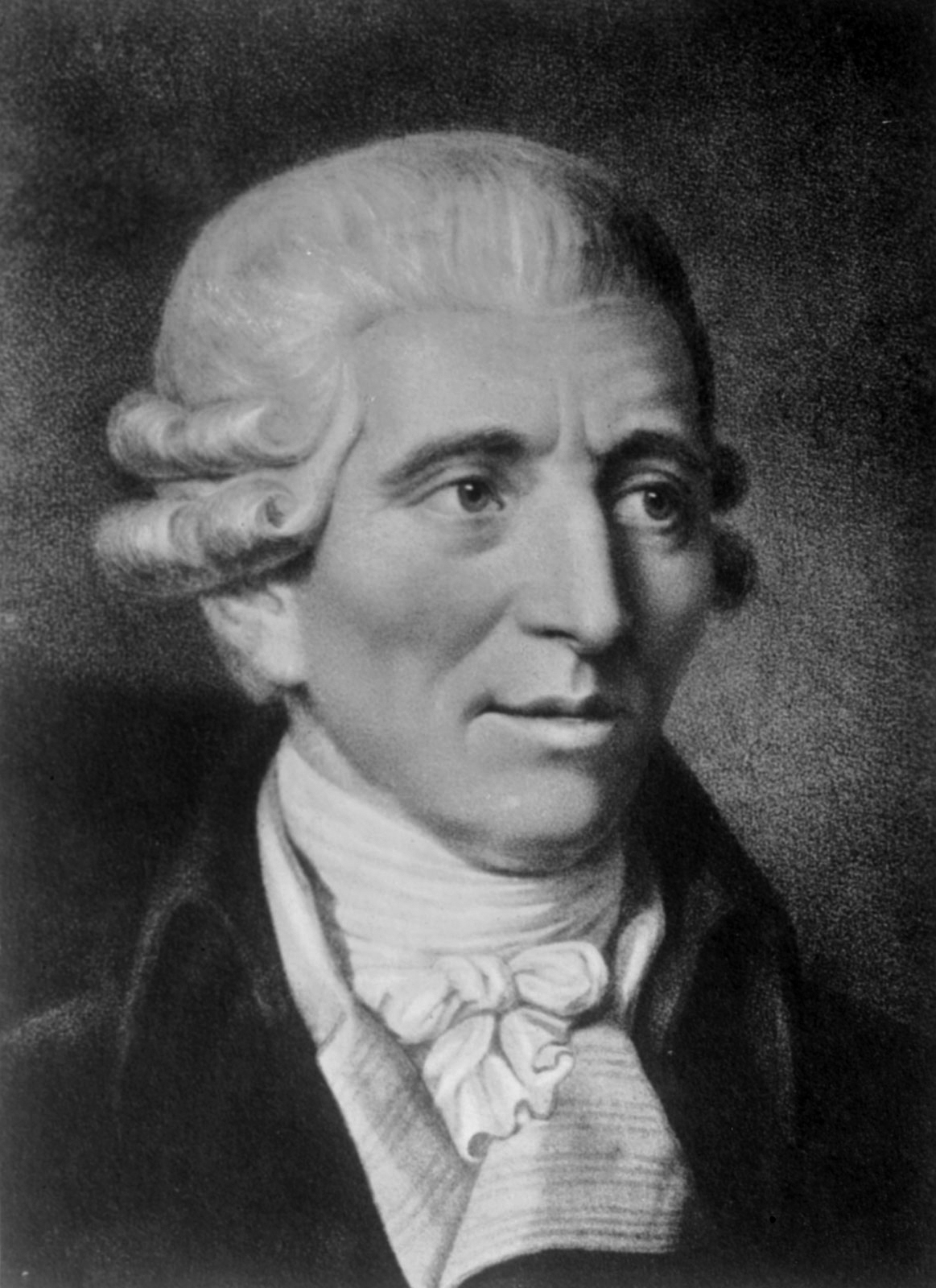 U.S. Continental Congress ratifies the Treaty of Paris ending the War of Independence with Great Britain
U.S. creates framework to admit ten more territories (eventually states) north and west of the Ohio River
Bank of New York opens as New York's first state bank
Methodist Episcopal Church in U.S. is established
Ottoman Empire agrees to Russia's annexation of the Crimea
Benjamin Franklin invents bifocal spectacles
Mozart's Violin Sonata in B-flat major premieres
Ireland launches first unmanned balloon flight
12th U.S. President Zachary Taylor and Nancy Hanks, the mother of Abraham Lincoln, are born
Born: Rohrau, Austria, 31 March 1732
Died: Vienna, Austria, 31 May 1809
Piano Concerto in D major
Haydn's Piano Concerto in D major is scored for solo piano, two oboes, two horns, and divided strings.
Duration: 18 minutes
Beethoven considered Haydn at first as merely a venerable professor, and the Romantics (especially Schumann and Berlioz) said Haydn was only a skillful supplier of fragile, courtly works, without lasting value.  Today, Franz Joseph Haydn serves as the perfect representative of the Classical era, the period of 1750-1820, the time of Mozart, the Age of Enlightenment, the era of order, reason, and the time of the American and French Revolutions. Haydn represents his epoch so well, rather than Mozart, because he, like Bach, appeared to detain the forward motion of time. Whereas Mozart and Schubert constantly shifted from the known to the unknown, from the past to the present, and from the present to the future – Bach and Haydn were final destinations, syntheses, and culminations of their eras, techniques, and artistic forms.  By the end of Haydn's career, he was his generation's greatest musical figure – the Classical era's most valid embodiment. The patriarch of the modern-day symphony and string quartet, Haydn possessed a natural yet noble tone, a feeling for formal order and, inside this order, a freedom of invention with a subtlety of expression and humor. Like Handel, Joseph Haydn seems to have had no notable musical ancestry. He received his early musical training from a cousin, and at the age of eight the young Haydn was admitted as a chorister at St. Stephen's Cathedral in Vienna where he remained until his voice changed at the age of sixteen. Haydn later began a long and industrious career as a composer for the aristocracy, specifically the Esterházy family. Working for wealthy nobles and princes allowed Haydn lengthy periods of isolation, and solitude forced him to be original and perfect his craft, specifically his symphonies. Haydn's enormous output of music, totaling 104 symphonies (almost three times as many that Mozart composed), 14 Mass settings, six oratorios, almost 70 string quartets, many keyboard sonatas, concertos, songs, and operas.  Published in 1784 as "the only Piano Concerto of Haydn which so far has appeared in print," Haydn's Piano Concerto in D major is his final work for keyboard solo, and of the 14 keyboard concertos that are believed to be Haydn's, only three are considered authentically his. It is not exactly certain if the work was for the harpsichord or the new piano instrument, as it is uncertain as to precisely when pianos overtook harpsichords at the palaces of Haydn's employer, Prince Nikolaus Esterhazy. To add further confusion, Haydn failed to enter the Piano Concerto in D major into his catalogue of works that he had been keeping for about two decades. Nonetheless, there is no doubt that the work is Haydn's and that it was published in 1784 in Vienna. A Paris publisher also announced the forthcoming publication, and an English publisher even pirated the work for publication in 1787. By the year Haydn died, the work was his most popular concerto during his lifetime and was published by eight different companies in five countries. Five years before composing the Piano Concerto, Haydn's life and career changed drastically. His contract as court composer with the Esterhazy estate expired and he was no longer obligated to submit works to the family and was now permitted to announce new works as he chose, thus giving him more personal control and ownership of his music. Haydn was also gaining international fame as a composer, especially in England, and was now able to travel more and accept paid commissions. Finally, the 1780s were a period of several love affairs, including one with a young wife of an older violinist in his court orchestra.  Keyboard works in general were not a major part of Haydn's acclaim. His notoriety was based on his string quartets, symphonies, and oratorios. His Piano Concerto, however, maintained the hallmark of his music: uplifting energetic, sparklingly fresh, and at times, even comical. The work exhibits taste above flashy virtuosity, and simultaneously allows for the soloist to bring individual imagination throughout.  The Piano Concerto opens with a typical Haydn cheerfulness and a bright tempo for the strings joined by the winds and the piano soloist. The string orchestra and soloist perform a song-like beautiful melancholy second movement until the finale, labeled Rondo all'Ungarese ("Rondo in a Hungarian style") rapidly races to a charming finish. Today, Haydn's Piano Concerto, as with most of his works, never sound outdated, but something familiar with down-to-earth glamour.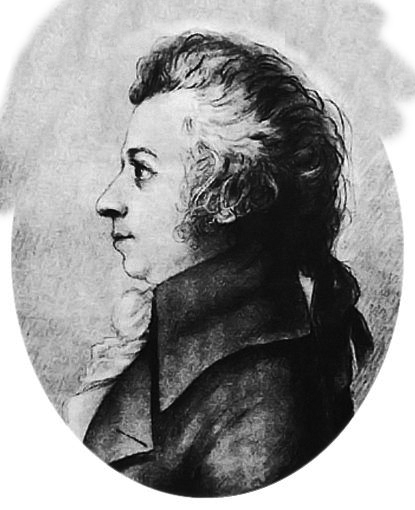 British Parliament imposes the Intolerable Acts on American colonies as punishment for the Boston Tea Party
First Continental Congress assembles in Philadelphia and adopts the Declaration of Rights
Louis XVI becomes King of France
Explorer Meriwether Lewis and Nurseryman Johnny Appleseed are born
French King Louis XV and Pope Clement XIV die
Born: 27 January 1756 in Salzburg, Austria
Died: 5 December 1791 in Vienna, Austria
Symphony No. 29 in A major, K. 201
Mozart's Symphony No. 29 is scored for two oboes, two horns, and divided strings.
Duration: 28 minutes
No other composer has mastered every musical form as Mozart did, and done so with such ease. For him, it seemed to be almost a nuisance to transcribe his musical thoughts onto paper. Like Handel, but to an even higher degree, Mozart would develop and achieve perfection in his imagination before his hand ever began to write. Whereas most composers, even the great Beethoven, would go through countless drafts and revisions before completing a work, Mozart's first draft was his final draft.  As a child prodigy, Mozart was immediately recognized as an unprecedented musical genius. Under his father's tutelage, the young Mozart became a virtuoso performer on the keyboard and violin. By the age of eight, he had composed his first symphony and had toured most of Europe, performing for dignitaries, royalty, and prominent composers of the day, who were simply awed by the youth's abilities and musical imagination.  During his brief 36 years, Mozart composed over 600 works, including dozens of operas, many mass settings, choral works, songs, ballets, 41 symphonies, divertimentos, instrumental dances, marches, serenades, sonatas, 31 piano concertos, 8 violin concertos, and other concertos for flute, clarinet, bassoon, horn, a new arrangement of Handel's Messiah, and a Born into the Age of Enlightenment – the era of the American and French revolutions, when liberty and fraternity were the centers of thought, Mozart's scores exhibited an order, balance, and structure associated with the Classical era that was fathered by composer Franz Joseph Haydn. 
It's rare to say that some of our most productive years in our career would be between ages 16-18, but for Mozart, he composed one-third of his total symphonic output during those ages before turning to a four-year period of composing solo and chamber works. One of his most mature works that came from his late teens was his Symphony No. 29. It is clearly a departure from his earlier works. Even though it was orchestrated for a conventionally smaller orchestra (just strings with pairs of oboes and horn), the writing exhibits the charm and elegance of a sophisticated artist.  Many of Mozart's works often have a sense of striving for acceptance or fear of judgement or almost creating the works that were beyond the comprehension of his contemporaries. With Symphony No. 29, however, Mozart seems to aim to truly entertain and delight his listeners. He employs many of the things he uses in his earlier works but elevates them to a new level with grace, such as: catchy tunes, musical cliches for his time, decorative melodies, and fun-loving hunting themes. From the opening moment, Mozart creates a quiet yet intense energy that brews into a lovely duet in the violins. A courtly dance decorates the second movement with an undercurrent of melancholy beauty that could easily be in one of his Mozart's operas. He strays away from convention a bit in an aggressive minuet that is less dance-like, but returns to popular idioms with a galloping hunting-theme in a fiery finale of his first symphonic masterpiece – and he had a dozen more to come!