Saturday, 26 February 2022
7:30 p.m. MST
Helena Civic Center
Watch live on YouTube.
Saturday, 26 February 2022
Fall in love with the iconic, beautifully tragic story of Romeo & Juliet, and then journey from the ecstatic highs of romantic obsession and unrequited love to the deepest lows of betrayal in Berlioz's bombastic Symphonie fantastique.
HELENA SYMPHONY ORCHESTRA
Currently in his nineteenth season as Music Director of the Helena Symphony Orchestra & Chorale, Maestro Allan R. Scott is recognized as one of the most dynamic figures in symphonic music and opera today. He is widely noted for his outstanding musicianship, versatility, and ability to elicit top-notch performances from musicians. SYMPHONY Magazine praised Maestro Scott for his "large orchestra view," noting that "under Scott's leadership the quality of the orchestra's playing has skyrocketed."
Due to the recent increase in COVID-19 cases and new variants emerging in Lewis and Clark County and the United States, the Helena Symphony will take necessary precautions to keep our musicians, staff, and audience protected. The Helena Symphony will continue to follow CDC guidelines throughout Season 67 and monitor the daily transmission rates within our county. When the transmission rate is high or substantial, audience members will be required to wear a mask while in the concert hall. On concert nights when the transmission is moderate or low, individuals will be encouraged to wear a mask, but are not required to do so.
Each member of the Helena Symphony Orchestra & Chorale will be tested prior to rehearsals and prior to each concert. This will ensure each musician present on stage is negative for COVID-19. The Helena Symphony will continue to work closely with the county health department and the city of Helena throughout the Season to ensure the safety of our musicians, staff, and audience. If you have questions about how the Helena Symphony will be adapting to the evolving COVID-19 situation this Season, please call our office at 406.442.1860.
About the Program – By Allan R. Scott ©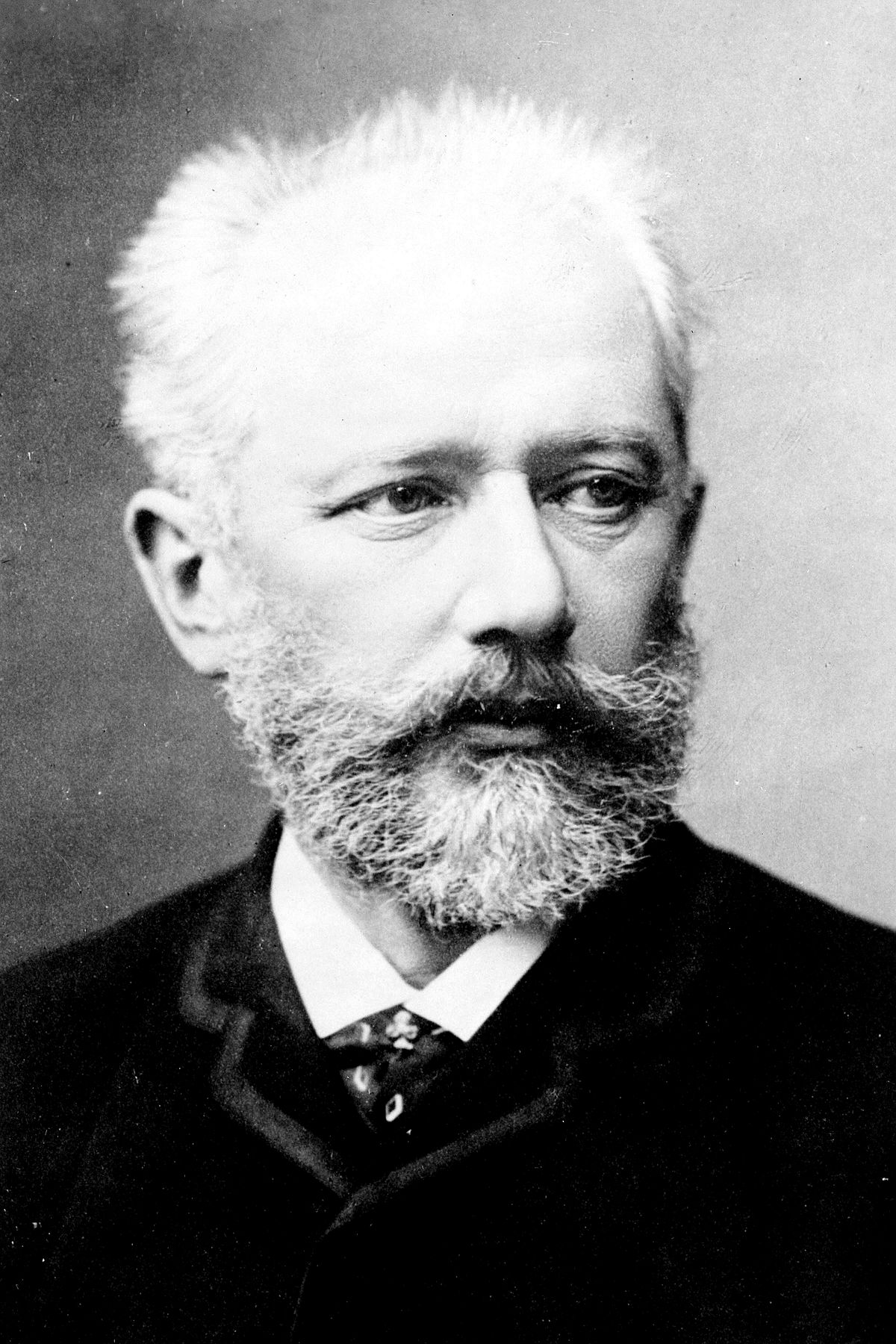 Wyoming gives women the right to vote and hold public office
Ulysses S. Grant becomes the 18th U.S. President
Nevada legalizes gambling
Brahms composes his German Requiem
Degas paints Madame Camus at the Piano
Gandhi and architect Frank Lloyd Wright are born
Former U.S. President Franklin Pierce and Composer Hector Berlioz die
Cincinnati Red Stockings becomes first professional baseball team
Carbon paper is invented
Born: Kamsko-Votkinsk, Russia, 7 May 1840
Died: St. Petersburg, Russia, 6 November 1893
Romeo and Juliet (Overture – Fantasy)
Romeo and Juliet is scored for piccolo, two flutes, two oboes, English horn, two clarinets, two bassoons, four horns, two trumpets, three trombones, tuba, timpani, bass drum, cymbals, harp, and divided strings.
Duration: 20 minutes
Amazingly, the first performance of Romeo and Juliet was a failure. The work has now long been accepted as one of the first works in which Tchaikovsky found his creative voice.
Many great Romantic artists are plagued by inner demons that haunt their lives and often destroy them. Beethoven lost his hearing, Schumann lost his sanity, and Brahms was sickened with a broken heart. Tchaikovsky, too, was stricken with his own inner turmoil. As a sensitive, shy, yet eager child, young Tchaikovsky had turbulent formative years. Forced to relocate throughout his childhood, Tchaikovsky and his brother were banished to a factory-like boarding school. At the age of fourteen, he lost his mother, of whom he was obsessively fond, to cholera. During his younger years he was prone to sudden fits of neurosis, ironically induced by the very music he loved. In addition, the composer attempted to shield his homosexuality from the world with a failed marriage. It is not surprising, then, that Tchaikovsky suffered most of his life with a bi-polar disorder, and suffered through long bouts of depression. He died in very unclear circumstances, now believed to be suicide.  After completing law school and practicing law for a few years, Tchaikovsky entered the St. Petersburg Conservatory as one of its first students. He went on to teach at the Moscow Conservatory and then made several conducting tours to Europe and the United States.  Tchaikovsky's music, primarily written for orchestras and the stage (operas and ballets), is especially esteemed for its melodic skill, the dark cast of the harmonies and orchestration, and the use of Russian folk melody. His works include such operas as Eugene Onegin and The Queen of Spades, ballets such as The Nutcracker, The Sleeping Beauty, and Swan Lake, six symphonies, tone poems, overtures, piano concertos, a violin concerto, choral works, string quartets, piano works, and songs. Much of Tchaikovsky's music is often considered gloomy or self-indulgent due to the often vulgar sounds and orchestrations that are almost too rich. Tchaikovsky, however, had a deeply rooted love of life that is expressed in his music. His ballet scores especially demonstrate Tchaikovsky's vigor, harmonic richness, and elegant beauty in his composing. Having finally accepted that his marriage was a sham, Tchaikovsky's wife demanded a divorce, threatening to expose his homosexuality if he did not comply. Meanwhile, still overly critical of his own compositional abilities, Tchaikovsky vowed to cease composing so he could correct previous works. Despite this promise, and despite agonizing headaches, Tchaikovsky did compose new works after the divorce. It is ironic that during one of Tchaikovsky's darkest years, he produced three of his most invigorating works: 1812 Overture, Capriccio Italien, and Serenade for Strings. Between his First and Second Symphonies, Tchaikovsky was influenced to compose Romeo and Juliet by the request of fellow Russian composer Mili Balakirev, a member of the so-called "Mighty Handful" or "The Five." Modeled on his own Overture to King Lear, Balakirev decided that Tchaikovsky should write a Shakespeare overture and Balakirev supervised Tchaikovsky in the three revisions of the work. The final outcome was a poetic abstraction of the drama – far more of a musical synopsis of the play than a traditional overture. The melancholy opening chords, so reminiscent of liturgical chant, clearly represent Friar Lawrence and his priestly motive to ensure peace prevails between the two families. The tension in the dark opening represents the feuding families and the resulting sword battle that erupts as the orchestra pounds out percussive effects. In contrast, the innocent beauty of the young couple's love emerges with the violas and English horn introducing the well-known love-theme that musically depicts the famous balcony scene in Shakespeare's play. Initially, each of these themes appears alone. As the work unfolds, however, Tchaikovsky blends them skillfully together, leading from the love theme almost imperceptibly into another menacing standoff between the Montagues and Capulets. The eerie chorale of Friar Lawrence's theme returns as he attempts to prevent more bloodshed. As the good cleric's efforts are unsuccessful, the battle resumes. Friar Lawrence's ingenious plan to save the lovers by faking Juliet's death goes awry, when Romeo, engulfed in the battle, fails to learn of it. Upon discovering Juliet's seemingly lifeless body, Romeo throws himself on his own sword that is depicted by two strong outbursts by the brass during battle music. Juliet awakens to see her lover dead and chooses the same course for herself. Seconds later, the same brass chords portray Juliet's death. After the couple's tragic end, the music takes another eerie turn as the familiar love theme emerges yet inverted (turned upside down harmonically), and the love theme becomes a funeral song. As it develops, Friar Lawrence's theme returns once again as he preaches to the two grief-stricken families about what their feud has cost them. As the music turns slightly more hopeful, it suggests that the feud may end and some good may come out of the tragedy.  In addition to being Tchaikovsky's first major work and success, Romeo & Juliet is a mirror into the composer's own view of life and love. The center of the work is an idea that plagued Tchaikovsky all his life – love as ideal purity and beauty, which is often crushed by hostile fate, continued melancholy, insecurity, and depression.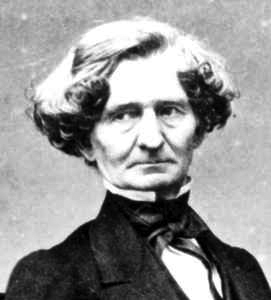 U.S. President Andrew Jackson signs Indian Revolt Act into law
First U.S. Railroad opens in Baltimore
The Mormon Church is founded by Joseph Smith
William IV is crowned king in the United Kingdom
The poem "Mary Had A Little Lamb" is published
Poet Emily Dickinson, painter Camille Pissaro, and U.S. President Chester Arthur are born
British King George IV dies
Ketchup is commercially bottled
Born: La Côte-Saint André, France, 11 December 1803
Died: Paris, France, 8 March 1869
Symphonie fantastique, Op. 14 (Episode in the Life of an Artist)
The Symphonie fantastique is scored for piccolo, two flutes, two oboes, English horn, two clarinets, two E-flat clarinets, four bassoons, four horns, two cornets, two trumpets, three trombones, two tubas, four timpanists, bass drums, cymbals, chimes, two harps, and divided strings
Duration: 50 minutes
Few works in music did more to give shape to the immediate post-Beethoven era (the early Romantic period) than the highly individualized compositions of Hector Berlioz. The son of a liberal, free-thinking doctor father and an intensely devout Catholic mother, Berlioz cultivated an eccentric personality from a young age. Originally inclined toward a career in medicine, Berlioz became fascinated with death and the macabre as a Romantic artist rather than as a scientific investigator. Strongly influenced by the raw and personalized works of Beethoven, Berlioz left medicine to begin a career as a composer. Against his parents' wishes, he enrolled at the Paris Conservatory. The young Berlioz met several difficulties along the way, and had to find work as a music critic to supplement his income. Berlioz's compositions, especially his operas, were met with very mixed reaction from audiences and critics. Determined to win the famous Grand Prix de Rome, the most coveted prize for composers, Berlioz finally did achieve his goal and won, though only after failing to win on three prior occasions. Typical of a Romantic artist, Berlioz's personal life was in constant upheaval, marked by tumultuous love relationships and suicidal depressions. Berlioz ended life a lonely and eccentric hermit. The influence of Berlioz's music during his lifetime was largely confined to Russian composers, though Liszt and Wagner borrowed and developed Berlioz's new concept of orchestral color and its importance as an integral element in music. After Berlioz's death, his music became an important influence on other great composers of large-scale works such as Richard Strauss, Leos Janáček, and Carl Nielsen. For nearly a century after his death, most of Berlioz's works were rarely performed, with one exception: the Symphonie fantastique, the most autobiographical as well as the most admired of the composer's works.  A medley of romantic idealism, blasphemy, witchcraft, and the macabre, the five movement Symphonie fantastique is a tone poem that depicts the artist's obsession with love coupled with morbid visions. Bearing the subtitle "Episode in the Life of an Artist," Symphonie fantastique was first issued with an elaborate narration corresponding to each movement. The narration concerns an artist who is deeply jealous that his lover has betrayed him.  Berlioz's symphony tell the story of how the artist poisons himself to the point of death, experiences bizarre visions, murders his lover in a jealous rage and then is sentenced and executed for the crime. It tells the story of "an artist gifted with a lively imagination" who has "poisoned himself with opium" in the "depths of despair" because of "hopeless love."  Berlioz captures the lover with a reoccurring theme (called an idée fixe -– performed by the E-flat clarinet, oboe, and flute) that appears in passionate scenes and haunting recollections.  In his program notes about the first movement (Reveries – Passions), Berlioz explains, that he: …imagines that a young vibrant artist sees for the first time a woman who unites all the charms of the ideal person his imagination was dreaming of, and falls desperately in love with her. This melodic image and its model keep haunting him ceaselessly. The transitions from this state of dreamy melancholy interrupted by occasional upsurges of aimless joy, to delirious passion, with its outbursts of fury and jealousy, its returns of tenderness, its tears, its religious consolations. Titled "A Ball" and set in a brilliantly exciting waltz, the second movement finds the artist siting in "peaceful contemplation of the beautiful sights of nature; yet the beloved image of his lover haunts him and throws his spirit into confusion." In the third movement, "Scene in the Fields," two shepherds call to one another in the pasture and the artist's spirit calms. Anxiety begins to brew and the artist broods over his loneliness and begins to obsess if his lover has betrayed him. The final shepherd's call goes unanswered, and the movement ends with "distant thunder…solitude…silence." In the final two movements, "March to the Scaffold" and "Dream of a Witches Sabbath," the artist poisons himself with opium, has visions he killed his beloved, dreams of his trial, execution and damnation. The artist watches as evil spirits dance before leading him to hell to the well-known Dies irae ("Day of wrath") theme from the Roman Catholic funeral mass. The distorted tones in the final movement symbolize the transformation of his love and admiration for his beloved into jealousy, revenge, and guilt.  Berlioz insisted that Symphonie fantastique was "entirely autobiographical in intention." Like the artist in the Symphonie fantastique, Berlioz lost his lover to a rival, causing him first to attempt suicide, and then to plot to murder his lover. (A meeting with Mendelssohn side-tracked him). While courting another woman, Berlioz threatened to poison himself if she did not marry him. Moreover, Berlioz specifically used this Symphonie fantastique to come to terms with his unrequited love for the Irish actress Harriet Smithson and to compensate for emotional frustrations through the medium of his art. It is clear that Berlioz saw himself as a hero and unrecognized artist at the focus of an imaginary five movement opera.  Like all of Berlioz's works, the Symphonie fantastique strives for the unconventional, aiming for (in the composer's words) "overwhelming" effects "of horrifying grandeur" and "Babylonian immensity." Although many other artists, such as Mahler, contemplate life after death in their art, the Symphonie fantastique confirms that Berlioz possessed dramatic gifts and a sonorous imagination that are uniquely and unmistakably his.