Saturday, 23 October 2021
7:30 p.m. MST
Helena Civic Center
Watch live on YouTube.
Saturday, 23 October 2021
A concert of healing to remember those lost during the pandemic –

three miniatures of Mahler allow us to reflect. Legendary Italian composer Gioachino Rossini brings his flair for operatic drama, passion, love, and loss to the setting of Stabat Mater – a recounting of the Virgin Mary's devastation over the death of her son.
Teresa Buchholz
Mezzo Soprano
HELENA SYMPHONY ORCHESTRA & CHORALE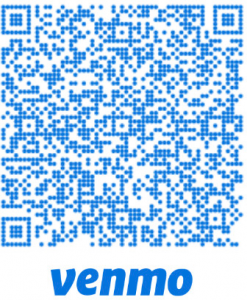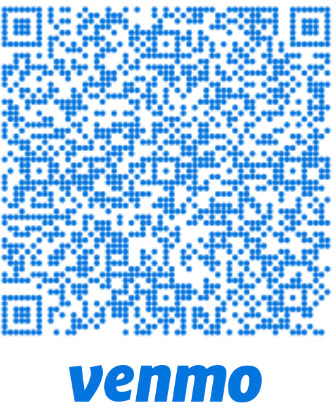 Enter the names of loved ones you have lost and would like to be remembered.
Cheryl Leptich
Ardelle Thronson
Jack Hamlin
Merry Lunde
Merton Paul Zuelke
Margarette Ann "Mike" Archibald
Marcie Bugni
Curtin Stinson
Brian Humle
Sonny Stiger
Chief Earl Old Person
John Prine
Ruth Bader Ginsburg
Debbie Zuidema
Kay Francis Cohen
John A. Teberg
Sandra Brockbank
Cory Casagrande
Dr. & Mrs. William Ballinger
Barbara Kenny
Robert Cummins
Bruce Duenkler
Echolyn Travis
Maggie Long
Tim Reardon
Susan Hamilton
Henry Van Wormer
Wayne Peterson
Patsy Spear
Rodney Capistran
Ella Auch Shields
Tony Harrah
John P. Shaw
Russ Cargo
Heather Barnes
Murphy Fox
Joan Duncan
Byron Roberts
Irene Roberts
Ed Noonan
Harry Greisser
Josephine Therriault
Irene Kolbash
Russel Cargo
Currently in his nineteenth season as Music Director of the Helena Symphony Orchestra & Chorale, Maestro Allan R. Scott is recognized as one of the most dynamic figures in symphonic music and opera today. He is widely noted for his outstanding musicianship, versatility, and ability to elicit top-notch performances from musicians. SYMPHONY Magazine praised Maestro Scott for his "large orchestra view," noting that "under Scott's leadership the quality of the orchestra's playing has skyrocketed."
Due to the recent increase in COVID-19 cases and new variants emerging in Lewis and Clark County and the United States, the Helena Symphony will take necessary precautions to keep our musicians, staff, and audience protected. The Helena Symphony will continue to follow CDC guidelines throughout Season 67 and monitor the daily transmission rates within our county. When the transmission rate is high or substantial, audience members will be required to wear a mask while in the concert hall. On concert nights when the transmission is moderate or low, individuals will be encouraged to wear a mask, but are not required to do so.
Each member of the Helena Symphony Orchestra & Chorale will be tested prior to rehearsals and prior to each concert. This will ensure each musician present on stage is negative for COVID-19. The Helena Symphony will continue to work closely with the county health department and the city of Helena throughout the Season to ensure the safety of our musicians, staff, and audience. If you have questions about how the Helena Symphony will be adapting to the evolving COVID-19 situation this Season, please call our office at 406.442.1860.
About the Program – By Allan R. Scott ©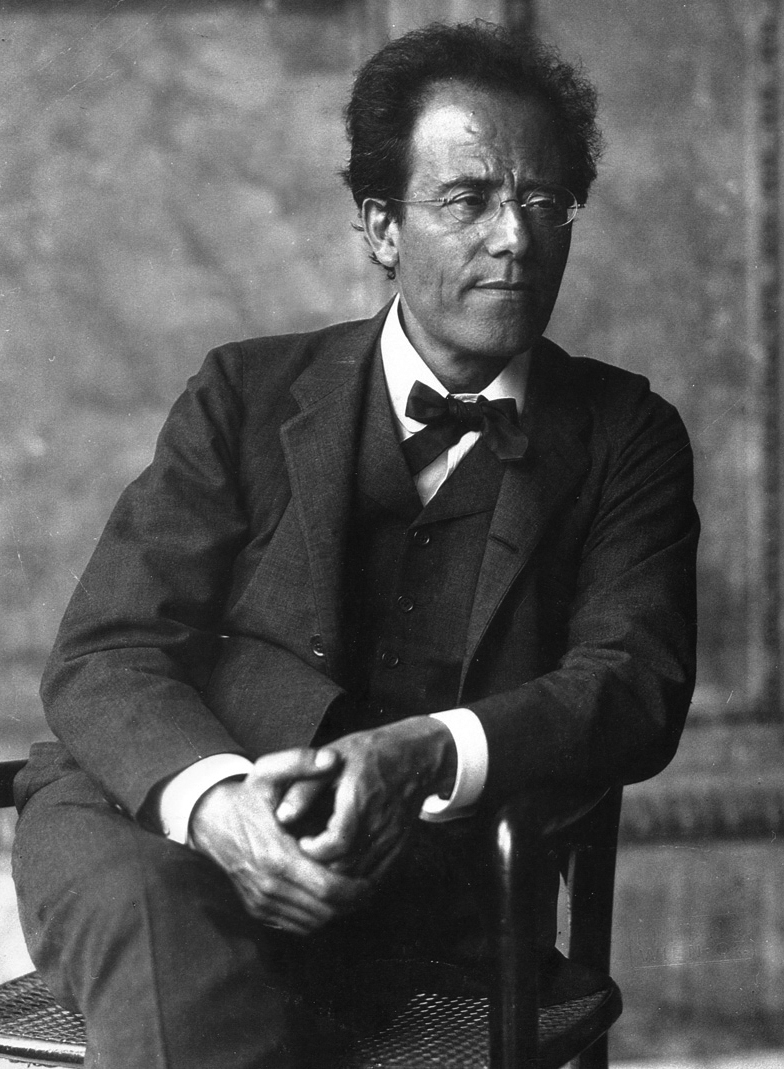 Born: 7 July 1860 in Kaliště, Bohemia
Died: 18 May 1911 in Vienna, Austria
"Whoever listens to my music intelligently will see my life transparently revealed." Gustav Mahler's telling remark not only offers a clue to his own life but also reveals that, for Mahler, the composer's life and art were inseparable.  Born in a village on the border of Bohemia and Moravia, Mahler grew up in a German-speaking Jewish home, the son of an enterprising, self-educated father, who acquired a successful brandy distillery, and a well-to-do mother. By the age of ten, Mahler gained the notice of his town after performing a piano recital and by fifteen he entered the Conservatory in Vienna where he achieved Honors.  As a child, Mahler seemed to dwell in a dream world, isolating himself from family tensions, brutality (Mahler witnessed the brutal rape of a young girl by soldiers when he was only 11), and from the all-too-familiar pain of bereavement. Of Mahler's eleven siblings, five died in infancy; his youngest brother died at the age of 13; and one of his closest brothers committed suicide at the age of 25. From childhood, Mahler was acutely aware of death and yet equally conscious of the beauty that remained for the living. Despite Mahler's academic successes as a student in Vienna, he realized that he was unlikely to earn a living as a composer. After failing to win a composition competition, Mahler turned to conducting and found immediate success. Living in a city strongly influenced by the operas of Richard Wagner, Mahler mostly conducted opera, serving as music director of the Vienna Opera and, for a brief time, New York's Metropolitan Opera. He also conducted in Leipzig and Prague, and was the first music director of the New York Philharmonic. Even as his career as a composer began to take shape, Mahler was best known internationally as a conductor. By his late thirties Mahler abandoned his Jewish faith and converted to Catholicism. Some critics suggest that Mahler's conversion was in part a pragmatic response to widespread anti-Semitism in the Viennese music world. In any case, Mahler was a deeply spiritual individual, although he did not deeply embrace any organized religion, but like many artists, he was preoccupied to the point of obsession with the afterlife.  Though Mahler required total freedom and long periods of silence and solitude, he did eventually marry. Alma Schindler, a woman noted in Vienna for her beauty and intellect, was 19 years Mahler's junior. Alma was the object of Mahler's affection until his death nine years after they were married, but their relationship was a tumultuous one. Mahler insisted on Alma surrendering her own career as a composer, while for her part, Alma eventually sought out other lovers. After Mahler's death, Alma remarried twice, but always prided herself as the widow of the famous composer until her death in 1964 at the age of 86. In almost every work Mahler composed there exists the conflict between life and death, and there is a search for eternal beauty amidst the suffering and pains of everyday life. In Mahler's mind, the world was a glorious place in which ecstasy and human suffering were closely linked. After the death of his oldest daughter in 1907, Mahler learned of his own chronic heart condition, inherited from his mother. Mahler died before his fifty-first birthday, ending a lifelong romance with death.
As a composer, Mahler stood in the shadow of his contemporary, friend, and artistic rival, Richard Strauss. While Strauss' tone poems such as Also Sprach Zarathustra and operas such as Elektra and Salome were widely acclaimed in Europe, Mahler's compositions remained controversial; however, as music critic Ernst Otto Notnagel said, "Strauss reigned at the time, but the future belonged to Mahler." If Mahler-the-conductor was a celebrity, Mahler-the-composer was a prophet who was rejected in his own time and anticipated the future of music. Georg Göhler, a conductor and contemporary of Mahler, suggested that "Mahler was … not a man of his time because he made no concessions to taste or the fashions of the day. He offered nothing to his world, but would offer that much more to the future." For his part, Mahler believed in the significance of his work and was frustrated that "his time" had not yet come. "Must we always die before the public allows us to live?" Mahler wrote.  Today's audiences identify with Mahler's music because it offers answers to their search for eternal beauty, for the meaning of life, and for a better world. Mahler's works have a powerful appeal to a wide range of emotions, from the serene to the passionate; they range in tone from the ironic to the sublime. Mahler wrote in a letter to his conducting protégé Bruno Walter: There is no doubt that our music involves everything human, including the intellect. When we make music we do not paint or tell stories. Music represents the whole human being – feeling, thinking, breathing, and suffering. Mahler vowed to live to complete his tenth symphony, thereby avoiding the fate of Beethoven, Schubert, and Dvořák who all died after their ninth symphonies. As fate would have it, Mahler died after completing only the first movement of his Tenth Symphony. Mahler asked for no monument and his tomb bears nothing but his name.  As difficult as it is to resist reading his life in his artistic achievements, Mahler speaks best when questions of biography are suspended and we merely listen. Norman Lebrecht summarizes:  A hero to some, to others a sick neurotic, the man and his music are central to our understanding of the course of civilization and the nature of human relationships. [His music] is a voyage of discovery that combines self-revelation, consolation, and renewal. Mahler's remedy is there whenever we need it. Each symphony is a search engine for inner truths. To know Mahler is ultimately to know ourselves.
Sino-French War begins
Grover Cleveland is elected the 22nd U.S. President
The Washington Monument is completed, making it the largest structure in the world at the time
Dow Jones index is created
First Oxford English Dictionary is published
Mark Twain's Adventures of Huckleberry Finn is published
Local anesthesia is invented
U.S. President Harry S. Truman and U.S. First Lady Eleanor Roosevelt are born
Composer Bedrich Smetana, Alice Roosevelt (wife of Teddy Roosevelt), and Martha Roosevelt (mother of Teddy Roosevelt) die
Blumine (Blossoms)
Mahler's Blumine is scored for two flutes, two oboes, two clarinets, two bassoons, four horns, trumpet, harp, and divided strings.
Duration: 7 Minutes
Mahler was the culmination of the movement that began with Beethoven – where the art and the artist were entirely inseparable. The most ardent of the Romantics, Mahler believed in the bond between human existence and music, and spent most of his career pursuing this lofty aim. While much of the trauma in Mahler's life occurred before the time of his First Symphony, Mahler embodied profound thoughts and emotions in this early work.  Mahler's overall idea in his First Symphony, and in all of Mahler's symphonies, is that life comprises a countless number of feelings and sensations; a ceaseless ebb and flow of sentiments gliding together, combining, and then disappearing in the complexity of an emotional life. From child-like simplicity to transcendent profundity and parody, Mahler's First Symphony "will be something of which the world has never heard before," he proclaimed. Though he did not marry until 1902, Mahler had several relationships with women, and at least three love affairs made an impact on the First Symphony, one of which was his relationship with soprano Johanne Richter. His obsession with Johanne ignited the composer to begin writing the famous Songs of a Wayfarer and seven pieces of incidental music for a play including Blumine (Blossoms). Mahler described Blumine as a "sentimentally impassioned love episode" – a serenade for Richter.  Using a smaller orchestra compared his other works, Mahler sets Blumine to be a lyrical song for solo trumpet alternating with the melancholy beauty of the oboe. As with other music, Mahler inserted the work as the original second movement in his Symphony No. 1, but after three performances of it he removed the Blumine movement. It is not entirely clear as to why he amputated Blumine from the First Symphony, but Mahler claimed it was "too sentimental and became annoyed with it" or he was overtly aware of the negative press reviews the movement received. Perhaps because the first six notes played by the solo trumpet's opening phrase are identical to the first six notes of the final movement's theme of Brahms' First Symphony.  Whatever the real reason, Blumine remained severed from the First Symphony in every revision Mahler made to the larger work, although occasionally a performance may include it today. The score was lost until it was rediscovered in 1959 and published in 1968. The brief Blumine is a gentle setting free of Mahler's characteristic tension, stress, and epic triumphs. Mahler's main biographer, Henry-Louis de La Grange, describes Blumine is more "Mendelssohn-like, pretty, charming, lightweight, urbane, and repetitious – just what Mahler's music never is." Dismissed by Mahler, too sentimental or not – Blumine remains a reflective musical utterance that is welcomed when life needs a moment of simplicity and calm.
U.S. President William McKinley is assassinated. Theodore Roosevelt becomes 26th President
British Queen Victoria dies
Bruckner's Sixth Symphony and Mahler's Symphony
No. 4 premiere
Composer Giuseppe Verdi and 23rd U.S. President Benjamin Harrison die
Walt Disney, jazz musician Louis Armstrong, comedian Herbert Zeppo Marx, violinist Jascha Heifetz, and actors Gary Cooper and Clark Gable are born
First New Year's Day Mummers Parade in Philadelphia
Adagietto from Symphony No. 5
Mahler's Adagietto from his Symphony No. 5 is scored harp and divided strings.
Duration: 10 minutes
"The Adagietto was Mahler's declaration of love to Alma!"  – Conductor Wilhelm Mengelberg The Fifth Symphony is a very tough nut to crack for listeners given its strange blend of heavy nostalgia, brooding melancholy, and biting cynicism. It opens with a funeral march led by a lone trumpet that immediately calls the audience to attention, demanding to be heard, yet soul-searching, a work that searches for the ultimate exaltation of life through the blackest despair.  Orchestrated for harp and strings only, the fourth movement titled "Adagietto – very slow" has become one of Mahler's most loved creations. The movement is unfortunately associated somewhat with death and mourning, and while that is a reasonable understanding, it is more of a love song without words, specifically one for Alma Schindler. During the course of composing the Fifth Symphony Mahler's personal life underwent a radical change – he met and married Alma Schindler and they gave birth to their first daughter. Perhaps as a result of this new and unexpected happiness, Mahler's Fifth turned out to be somewhat different from what he originally intended.  Sent to Alma with no note other than the written notes of the fourth movement (Alma was a musician), she understood Mahler's love note. With instructions such as "soulful," "with warmth," and "with deepest emotion," the fourth movement remains a moment of absolute still beauty with aching suspensions and bitter-sweet dissonances.  Mahler started a tradition of performing the Adagietto outside the context of the complete Fifth Symphony. Today the Adagietto has been used to express grief and celebrate love. It evokes overwhelming emotional pain coupled with bliss. It seems to cause time to stand still amidst the intensity of life, allowing us to escape and truly feel what it means to be human.
William McKinley elected 25th U.S. President
Utah becomes 45th U.S. state
Nicholas II crowned Russian Tsar
Henry Ford test-drives first automobile
Charles Dow publishes first edition of Dow-Jones Industrial Average
Tsunami in Japan kills 27,000 people
Puccini's opera La Bohème premieres
John Philip Sousa composes Stars and Stripes Forever March
"When the Saints Go Marching In" is written
First kiss on film
"What the Wild Flowers Tell Me" from Symphony No. 3
Mahler's "What the Wild Flowers Tell Me" arranged by Benjamin Britten is scored for piccolo, two flutes, two oboes, two clarinets, two bassoons, four horns, three trumpets, trombone, glockenspiel, suspended cymbal, triangle, tambourine, rute, harp and divided strings.
Duration: 9 minutes
By the summers of 1895 and 1896 Mahler created his longest work, his Third Symphony, which at nearly 100 minutes, was also the longest symphony ever composed. Given mountain lake setting in which Mahler composed, the Third Symphony was almost pre-determined to take nature as its subject. Mahler recalled that he absorbed nature throughout his days those summers in his mountain retreat, staring out the window as storms swept across the lake and walking in the forest after a long day's work. Initially the Third Symphony evolved into a seven- movement work and after the first summer of working on the Symphony Mahler sketched a schematic program to accompany the work. The second movement was originally titled "What the Wild Flowers Tell Me," but the subtitles to each movement were removed. Mahler's first effort on the Third Symphony was the charming minuet that is now the Symphony's second movement ("What the Wild Flowers Tell Me"). Mahler called it "the most carefree thing that I have ever written – as carefree as only flowers are. It all sways and waves in the air… like flowers bending on their stems in the wind." Mahler wanted to convey nature which connects human observers to God and the unknown. "It always strikes me as odd that most people, when they speak of 'nature' think only of flowers, little birds, and woodsy smells. No one knows the god Dionysus, the great Pan." Pan, the Greek god of shepherds and flocks, of mountains, fittingly, was also known for his music, capable of arousing inspiration, sexual desire, and panic.  English composer Benjamin Britten composed an arrangement of the movement for traditional size orchestra to perform outside of the complete Third Symphony. "What the Wild Flowers Tell Me" captures Mahler at a time when he sought escape from the stress and politics of a conducting career, and gives a sense of the much-needed solace we all need to find consolation and clarity.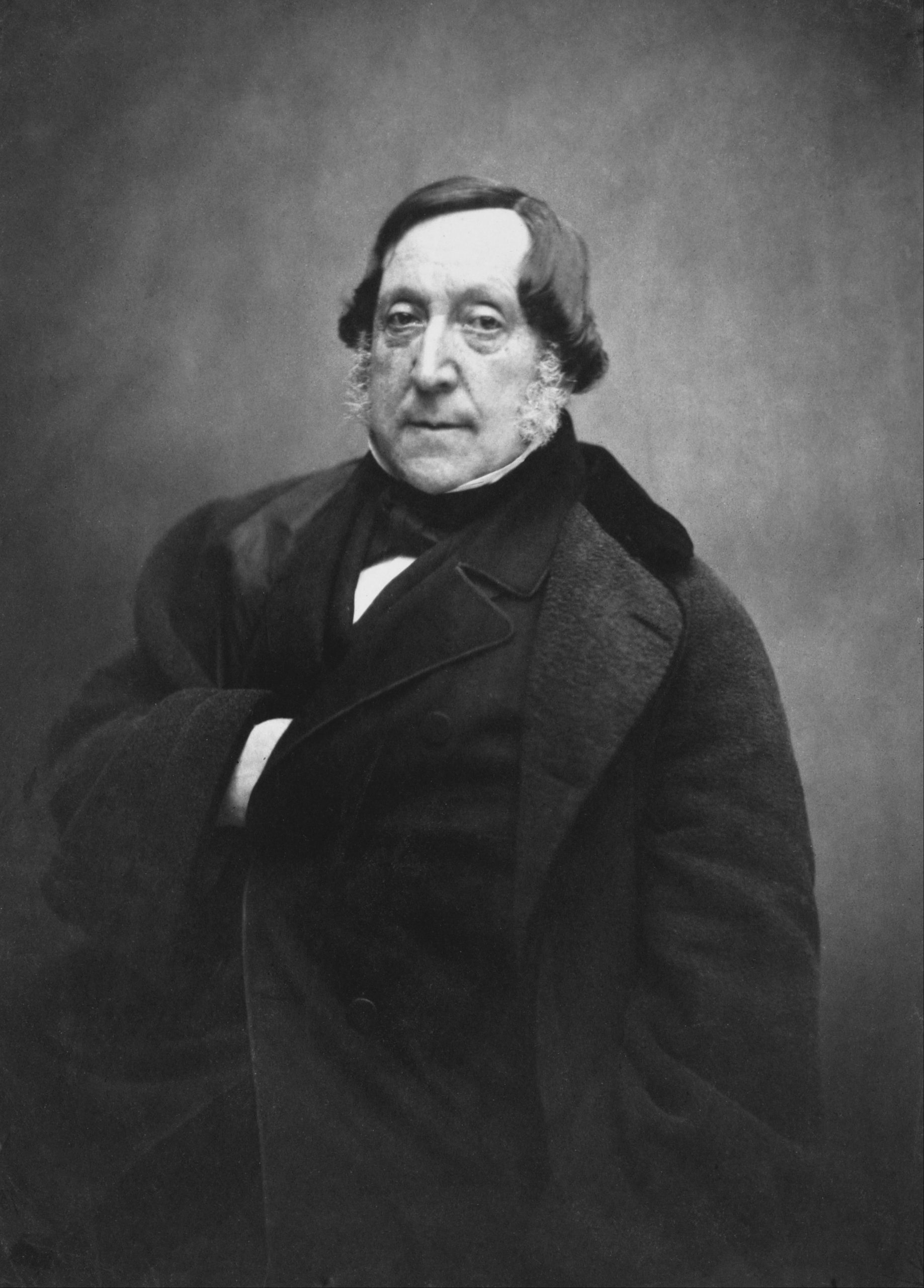 U.S. and Britain settle dispute over Canadian border
U.S. passes first child labor laws
New York Philharmonic gives first performance
London Illustrated News is first published
Mount St. Helen's erupts in Washington state
Jules Verne writes Around the World in 80 Days
Abraham Lincoln and Mary Todd marry
Mendelssohn's Scottish Symphony, Verdi's opera Nabucco, and Glinka's opera Russlan & Ludmilla premiere
Composers Sir Arthur Sullivan and Jules Massenet, Outlaw Jesse James, and German astronomer Hermann Karl Vogel are born
Paper becomes used for Christmas cards
Sewing machine is patented
Born: Pesaro, Italy, 29 February 1792
Died: Passy, Italy, 13 November 1868
Stabat Mater
Rossini's Stabat Mater is scored for two flutes, two oboes, two clarinets, two bassoons, four horns, two trumpets, three trombones, timpani, divided strings, mixed chorus, and soprano, mezzo soprano, tenor, and baritone solos.
Duration: 62 minutes
The son of a municipal trumpeter in a small Italian village, Gioacchino Rossini revealed his own musical ability at a very early age, and by his early teens was proficient not only on the piano but also on the viola and the horn. The young Rossini was also in demand as a boy soprano, and soon began to compose. His mother was a soprano and between the two parents they patched a livelihood together. Often moving to different towns for work, Rossini was able to gain some formal musical education from noted Italian composers. When Rossini was eighteen he left his schooling in Liceo for a commission to write a one-act opera in Venice. This first work, La Cambiale di Matrimonio, was successful enough to lead to several other commissions for one-act comic operas, but the first major work of Rossini's was the full length dramatic opera Tancredi, based on a tragedy by Voltaire. Rossini quickly found himself famous throughout Italy, and was now invited to compose operas in Milan and Naples. The opera business in early nineteenth century Italy was very hectic. Every season there were two to three operas a year for each opera house and the public expected to hear at least two new operas that were composed specifically for the presenting theatre and its singers. In most cases the composer would receive the libretto only a few weeks in advance of the premiere performance, so often composers had to use previously composed material.  Even the celebrated Rossini had to work under these pressures: he composed more than thirty operas in little over a dozen years, often writing them in less than three weeks. In many cases, Rossini used material of his previously published operas and presented them in the new opera. His most popular work, The Barber of Seville, was composed in less than two weeks, although much of the music had already served in other (non-comic) operas.  Rossini's career continued to grow, writing other popular operas such as Otello, Mosè, La donna del lago, The Thieving Magpie, Semiramide, and William Tell, his most influential work written for the Paris Opera. Curiously, Rossini never composed another opera after William Tell and was only 37 years old, and yet he lived for another thirty-nine years.
When William Tell premiered, Rossini's final opera, in Paris in 1829, he was the most famous composer in the world. While he never wrote another opera and vowed to never compose again, Rossini did create one his most powerful works nearly a dozen years later. It took some convincing from Rossini's friend, patron, and financial advisor, Alexandre-Marie Aguardo, during a trip to Spain with Rossini. A member of the Spanish court and admirer of Rossini suggested that the retired composer set music to the text of Stabat Mater – the 13th century Latin poem about the Virgin Mary grieving the murder of her son on the cross. The text, which was not adopted into the Roman Catholic liturgy until 1727, had already been used by important composers such as Palestrina, Pergolesi, and Alessandra and Domenico Scarlatti (and would later be used by Liszt, Dvořák, and Verdi). After being amazed by a performance in 1820 of Pergolesi's Stabat Mater (composed in 1736), Rossini committed to never using the text, and in 1831 during his trip to Spain, he originally declined the invitation to compose a Stabat Mater. Later that year, however, because of the importance of the requester, Rossini began working on his own version. Six of the ten movements were finished before Rossini was derailed with illness from composing, and he entrusted his friend and conductor Giovanni Tadolini to complete the remainder of the score. In March 1832, Rossini sent the score entirely as his own to benefactor Don Francisco Varela, who in return sent a gold snuffbox studded with eight diamonds. At Rossini's request, there would only be a private performance later that year. That might have been the end of the story and Rossini's Stabat Mater might have become a forgotten and somewhat controversial work, but Varela died five years later, and the score was sold at auction and ended up at a French publisher who announced there would be a public performance. Rossini initiated legal action to prevent the performance, and quickly began to rewrite the sections that he did not compose himself. He added three new movements: one for a tenor solo; one for a virtuosic duet between the two female soloists; and a powerful aria for bass soloist. He also rewrote the entire finale using all of the forces – orchestra, chorus, and soloists. The fully completed score as we experience today was performed in Italy and conducted by Italian composer Donizetti. Astonished to hear a new work by the supposedly retired Rossini, the audience went wild, so much so that three movements had to be repeated.  It was clear to listeners in 1842 as it is today that Rossini's creative genius had not waivered. To many, his Stabat Mater picked up where William Tell had left off. The Stabat Mater captures the emotional weight of the text coupled with the musical freshness, dramatic brilliance, and vocal expressiveness that is the hallmark of Rossini's writing. As with Verdi's Requiem that came later (Rossini's death was one of the original inspirations for Verdi's Requiem), Rossini's Stabat Mater is often criticized for being too theatrical to be a sacred work, but Rossini considered the undeniable drama to be "opera's offering to the Church." And like Verdi, Rossini was not very religious, and yet both composed two of the most dramatic works that capture the power of sacred text more than almost any other. On his death bed and while receiving last rites, Rossini was asked the traditional questions about his faith. Instead of a simple yes, Rossini responded with "would I have been able to compose the Stabat Mater if I had not had faith?"